My work at Sandbox majorly comprises of ways to make  the space, as well as using the tools more accessible to student makers, regardless of their previous experience in working at a makerspace.
Currently, I'm working to build a Web App for the space which would allow students to Check-Out tools from the space to work on their projects at home, and also give them the ability to reserve spaces when they want to work in the space.
My inital work at SANDBOX was mainly focused on revamping our WoodWorking studio, where I spent a couple of weeks coming up with the concept of the 'Tool Wall' and actually building it!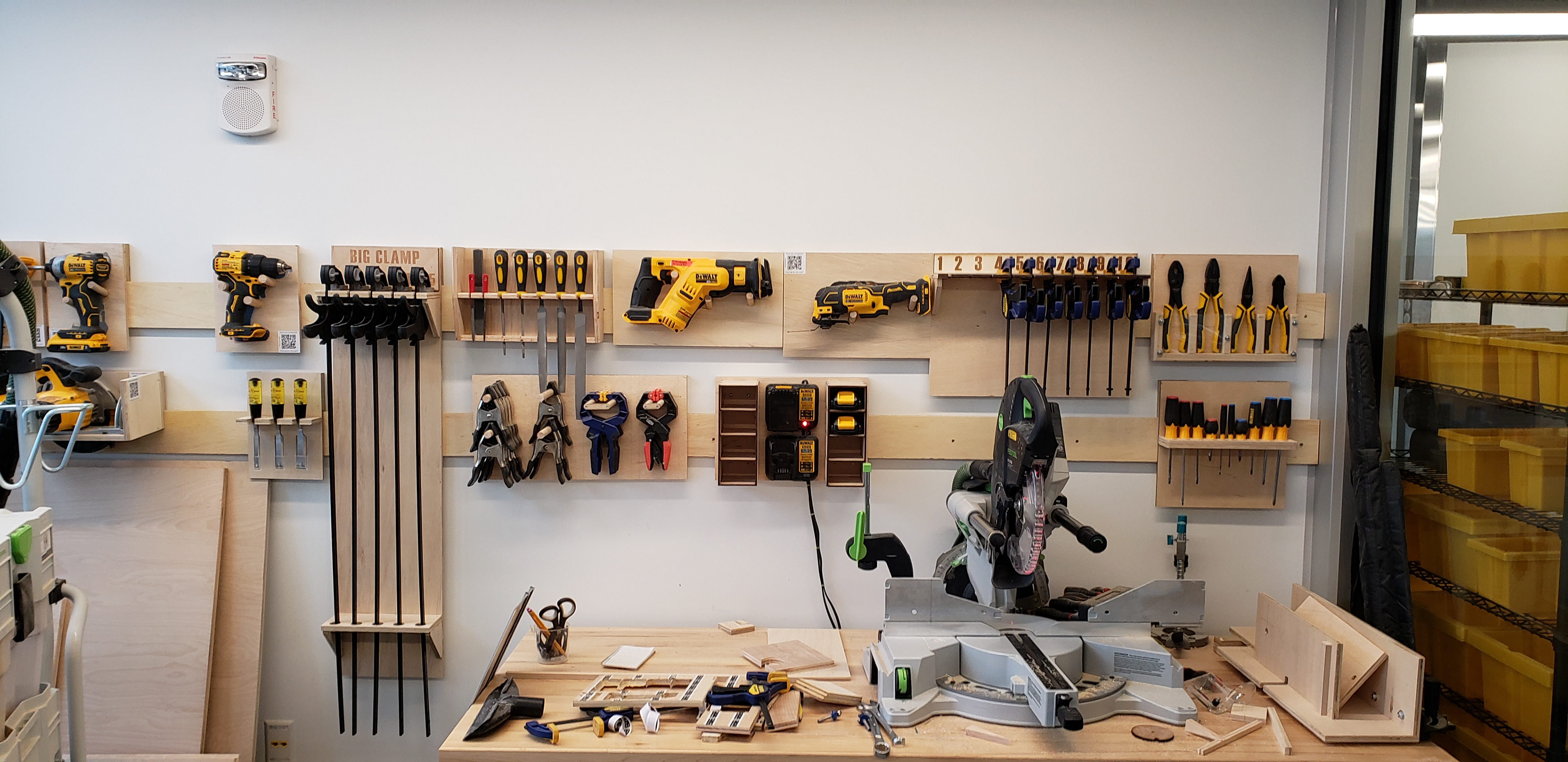 All of the Tool Holders seen here have been conceptualized, sketched, designed and fabricated by me.
Not only has this been beneficial to me interms of being creative and coming up with new, unique ideas but has also helped me sharpen my woodworking skills, which includes using all major Hand and Powered tools found in a wood shop as well as advanced prototyping equipment like the ULS Laser Cutter, Ultimaker3D Printer, Shaper CNC and the Shapebot CNC.