My work at Sandbox majorly comprises of ways to make using the tools in the space more accessible to student makers, regardless of their previous experience in using a particular tool. A majority of the time I have worked on developing the "Tool Wall", pictured below.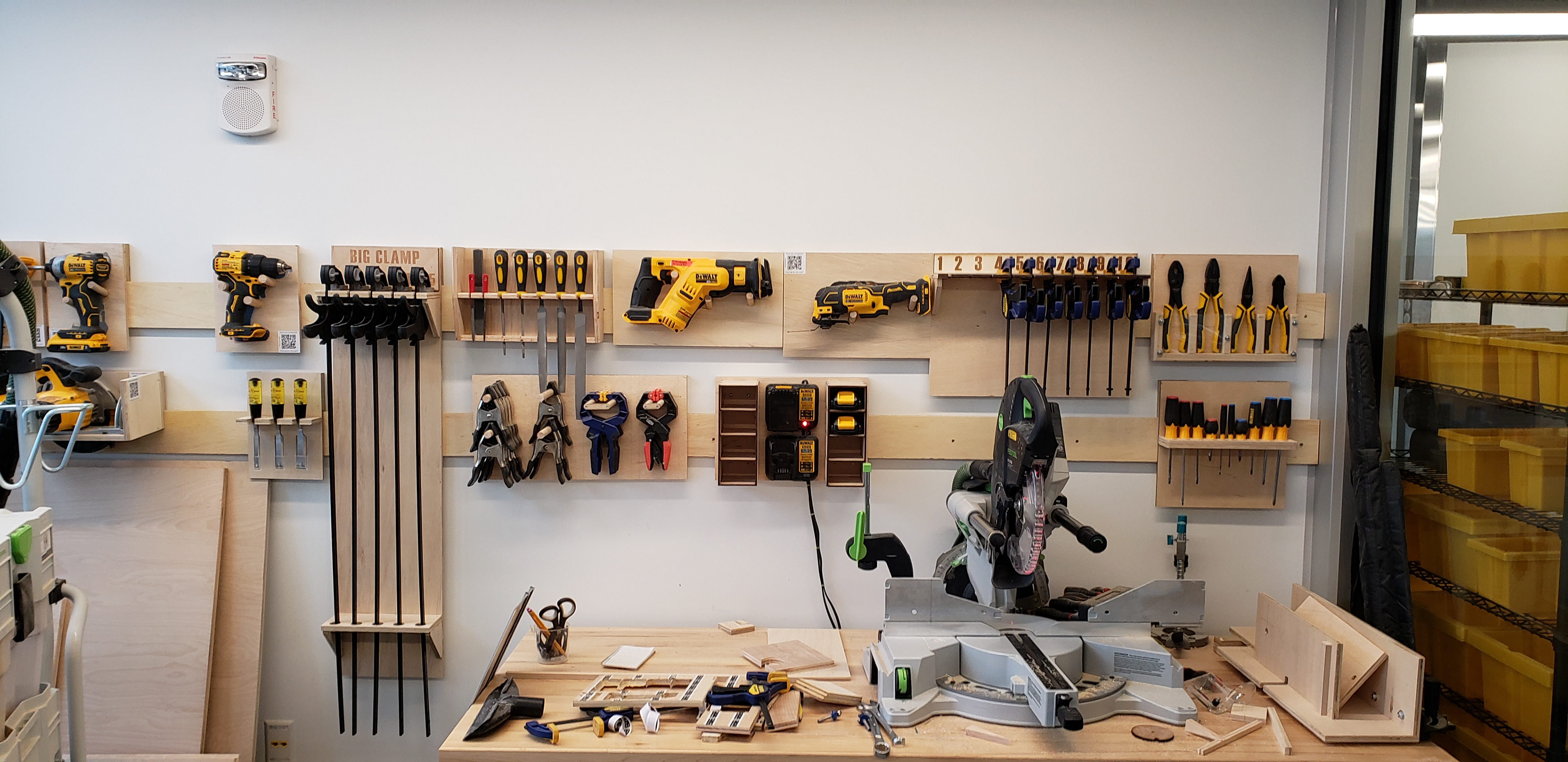 All of the Tool Holders seen here have been conceptualized, sketched, designed and fabricated by me.
Not only has this been beneficial to me interms of being creative and coming up with new, unique ideas but has also helped me sharpen my woodworking skills, which includes using all major Hand and Powered tools found in a wood shop as well as advanced prototyping equipment like the ULS Laser Cutter, Ultimaker3D Printer, Shaper CNC and the Shapebot CNC.